AT7000 Alcohol Tester for Quick Scanning Test
2018-04-17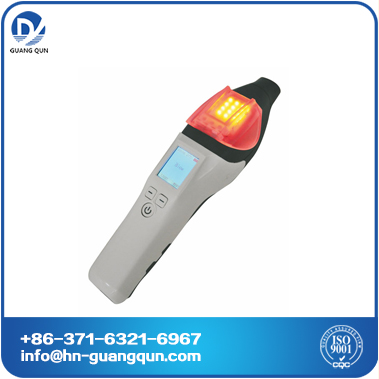 1.Technical Parameter of AT7000 Alcohol tester for quick scanning test
Model:AT7000
Place of Origin: China (Mainland)
Testing range : 0-2mg/l, 0-0.4%BAC, 0-4‰BAC, 0-4g/l
Working Temperature: 0-50℃
Dimension: 284mm*69mm*74mm
Weight: 400g
Certificate: CE
Humidity: less than 95%RH no dews
2.Features of AT7000 Alcohol tester for quick scanning test
No need to warm-up, rapid test, result within 1 second
No need for mouthpieces, clean and hygiene
Dot-Matrix colorful LCD
Flashlight makes it workable in midnight
Dolphin shape design
optional Unit, adjustable alarm point
3.Product Description of AT7000 Alcohol tester for quick scanning test
AT7000 alcohol tester adopts advanced ultra low power 16-bit microprocessor controller,Alcohol using electrochemical sensor, high reliability;high precision,LCDLCD color LCD display, beautiful and clear,Streamline type keyboard operation,Provide real time and temperature display function;Two level acousto-optic alarm information, screen display alarm class.
4.Our Competitive Advantage
(1)Certificates ISO
(2)More than 10 years export experience
(3)Have our own R&D Team and Sensor is made by ourselves.
(4)Fast delivery Parts of products are available in stock and can send within 3 working days
(5)After-sales Service
All the products have 1 year warranty, and It will be free from maintenance within warranty period, products over warranty period for paid services.